2022 highlights shown below.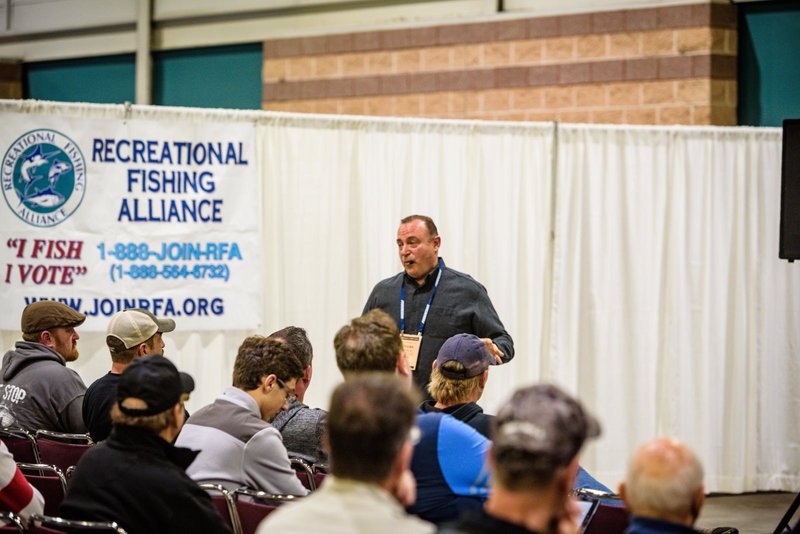 Discover Fishing Seminars
Presented by The Recreational Fishing Alliance, The Fisherman Magazine & Goose Hummock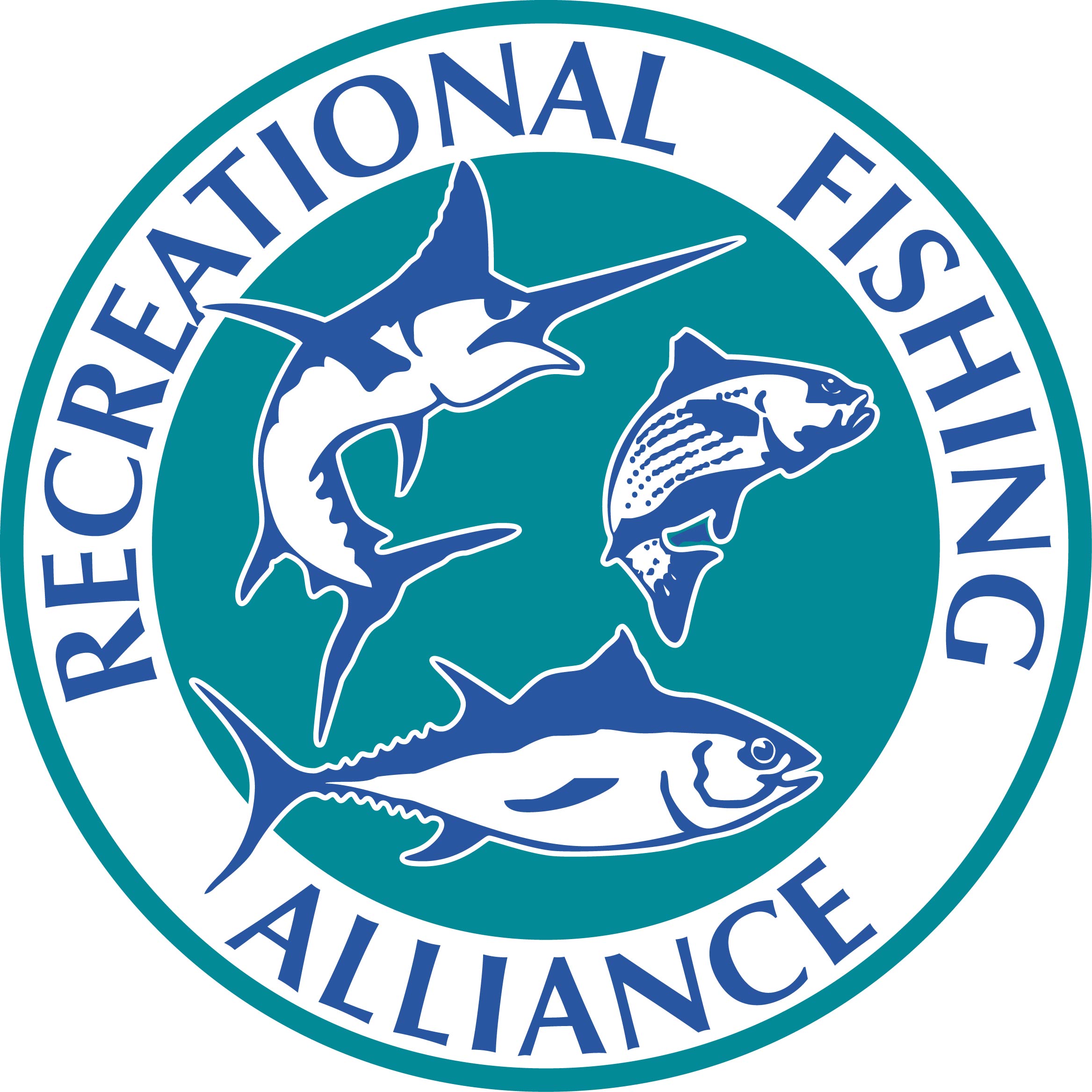 Expert anglers will share tips and tricks to help you improve your catch. Sessions cover a variety of fishing topics—from proper rigging for big game fishing to offshore angling to how to land a trophy striper.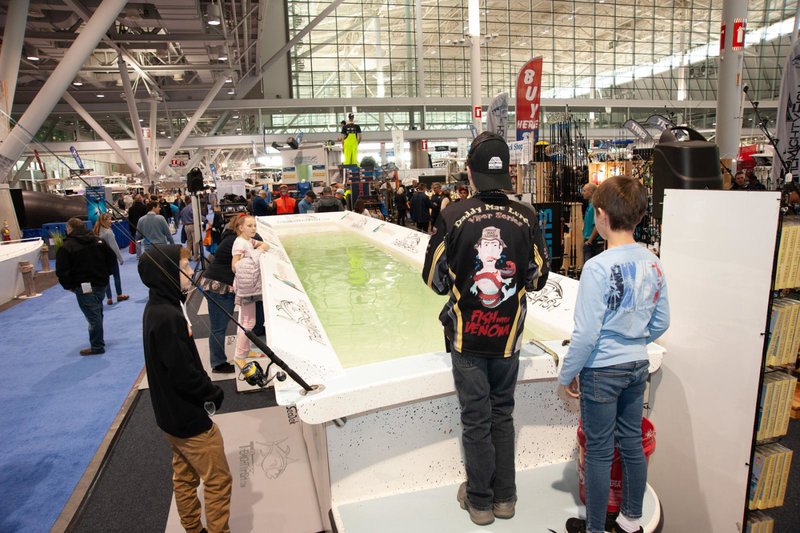 Goose Hummock Art of Casting
Learn the art of casting from the experts at Goose Hummock, a leading Northeast Saltwater Fishing Outfitter atop a 30' fishing tank. Plus, check out the top names in saltwater fishing gear, products, and services.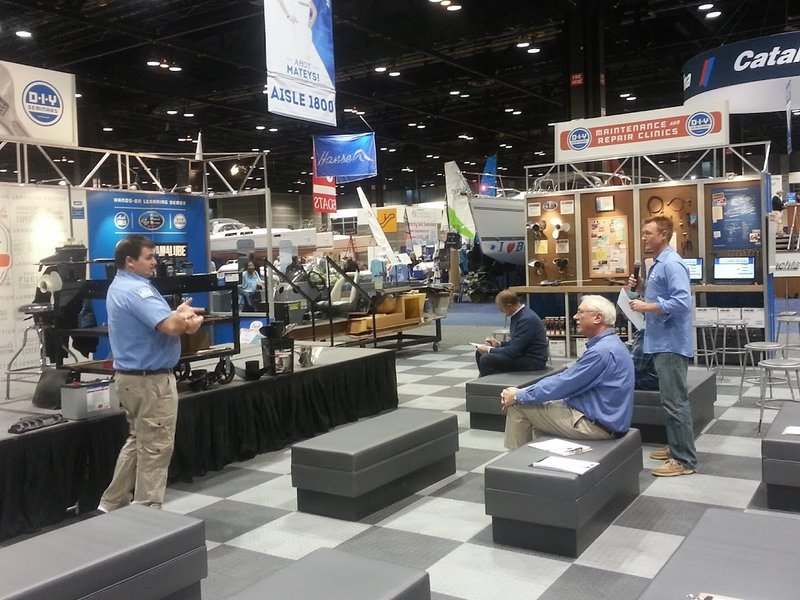 Fred's Shed How-To Center presented by Progressive
Tips, tricks and DIY advice for every boater—from first timers to experienced captains.
Click here to view list of Seminar Topics
Watch, learn and do! If you're a first-time boat owner or a seasoned do-it-yourselfer we have an array of boat maintenance topics covered for you.  Are you interested in maintaining, repairing or upgrading your boat or motor, head to Fred's Shed for professional, practical, advice. Daily sessions include demonstrations of techniques and tools on boat and motors and end with informative question/answer sessions.  Do you have a boat or engine problem you haven't been able to fix, stop by and ask our tech expert for some free advice.  It's all FREE, compliments of the Progressive® Insurance Atlantic City Boat Show®.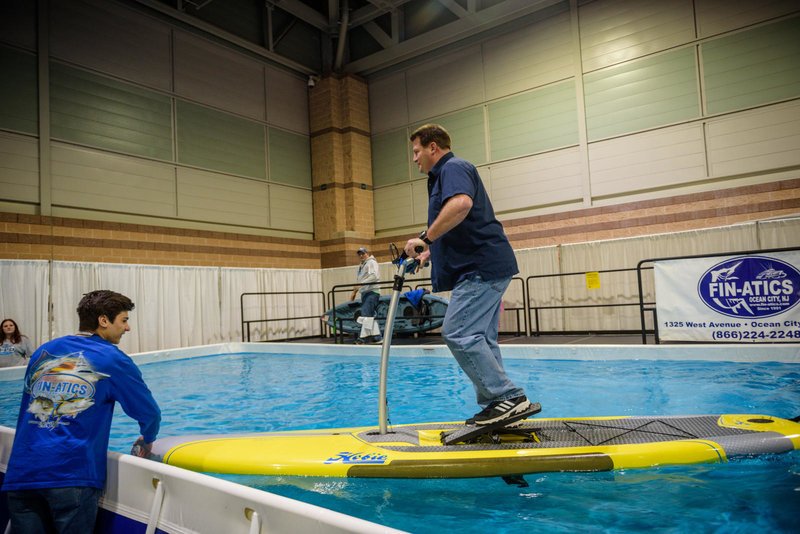 Step On & Go—Stand Up Pedal Board Demos & Test Rides
Experience the world of paddlesports, courtesy of Fin-atics Marine Supply of Ocean City, NJ.  Watch Fin-atics expert staff perform demonstrations or try it yourself! On-water test rides will be available on a first-come, first-serve basis. Open to guests age 10 years or older.
Demo Times:
Wednesday, Thursday & Friday: Noon till 7pm
Saturday: 11am till 7pm
Sunday: 11am till 5pm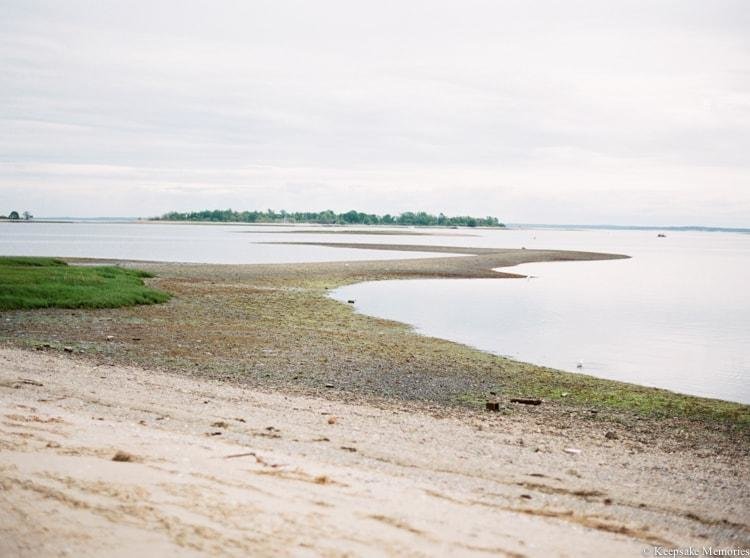 Conservation Village
New Jersey Says No to Plastic
First Annual Clean Water Campaign Contest New Jersey elementary, middle schools, and high schools are invited to compete to create a project that shows how reducing plastic will help protect our water resources and educate others to make a positive impact on the environment. The winning school team will be awarded a $500 grant to fund their continued environmental efforts.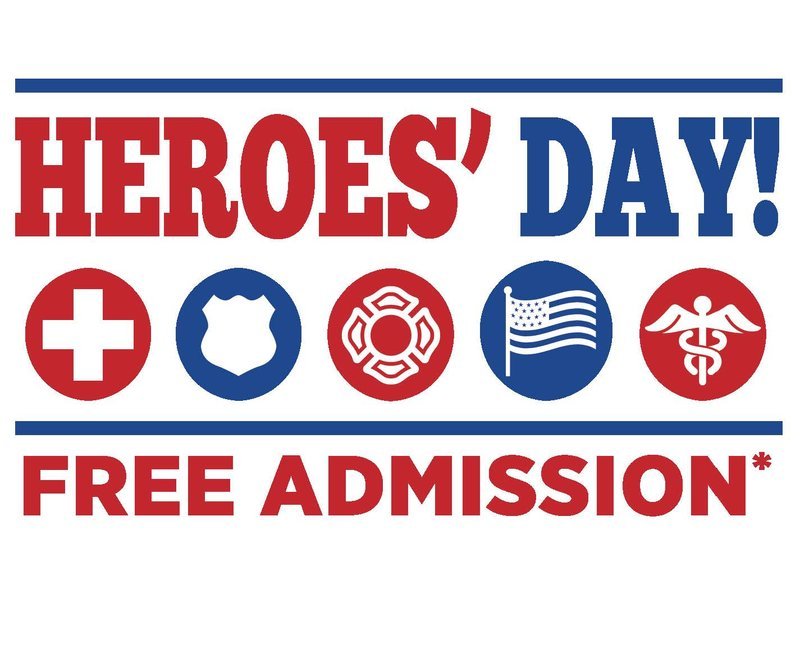 SALUTING OUR HEROES
To express our gratitude for your service, all active/veteran military, active/retired first responders, health care professionals, and USCG & USCGA members can take advantage of FREE admission on Wednesday, March 2.
Simply show your military/first responder/health care/USCG & USGCA valid identification card along with photo ID at Will Call to receive your complimentary admission ticket.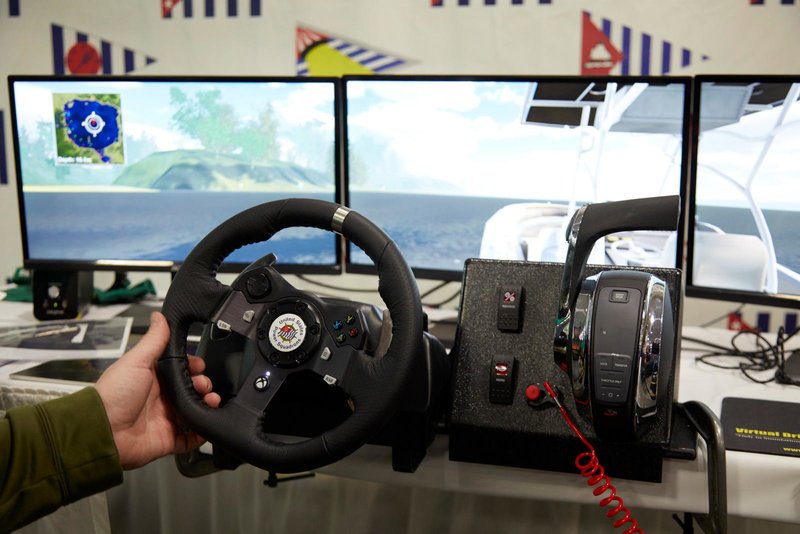 Boating Skills Virtual Trainer—Test Your Boating Skills
Take the helm and set out on a simulated "boat trip" to practice boating skills such as docking, pivot turns, stopping and more. The America's Boating Club Boating Skills Virtual Trainer is equipped with a steering wheel and real Mercury throttle to give you hands-on experience as you pilot your virtual boat on a lake with other powerboats, sailboats, navigation aids and a marina.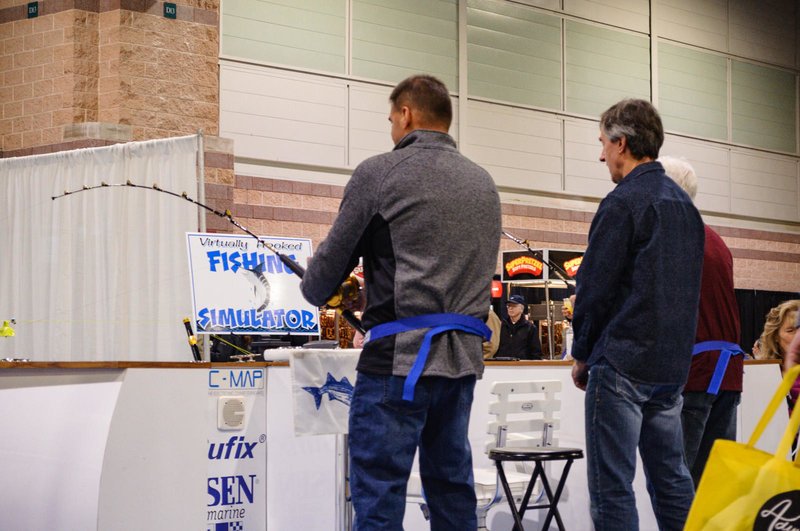 Virtual Fishing Simulator
Feel the strike! Watch the rod bend! Experience the pull as your fish runs for the bottom! This interactive fishing simulator is as "reel" as it gets without getting your line wet. Will you land your trophy fish? Or just tell the tale of how it got away? Stand shoulder-to-shoulder and enjoy a friendly competition with your fishing partner to see who can land the big one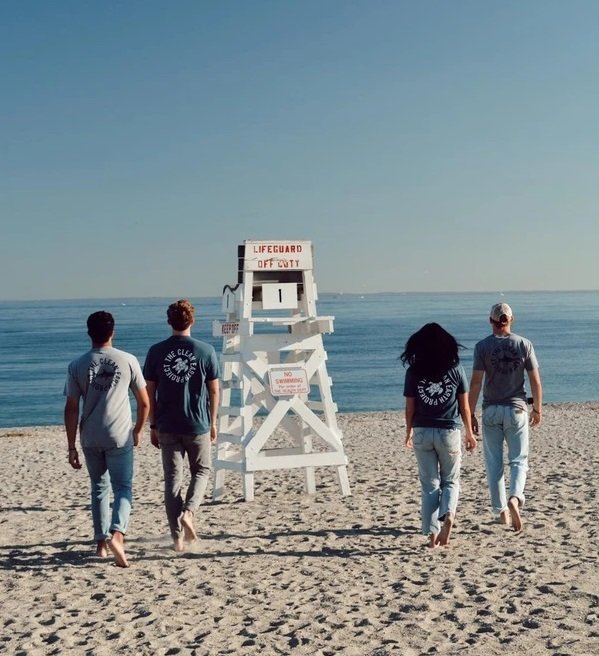 Clean Earth Project
The Clean Earth Project is a women-owned, eco-friendly lifestyle brand for outdoor enthusiasts who love the environment. Founded on the belief that a company can do great things for our environment, they work to raise awareness, reduce waste and create a cleaner lifestyle—and work to positively impact the local community and environment by hosting beach cleanups.
All product sales help support their community cleanup initiatives and protect the environment!
www.thecleanearthproject.com
IG: @thecleanearth_project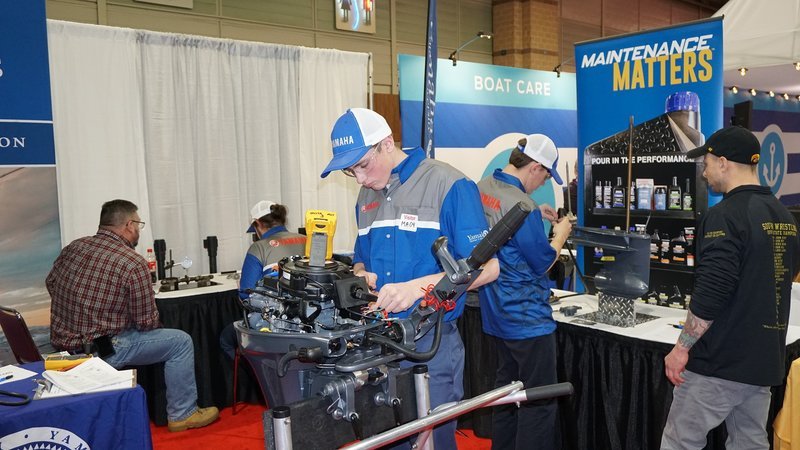 Skills USA Contest
Wednesday, March 2
On Wednesday, March 2 the Marine Technology Skills USA contest will feature High School students from New Jersey wishing to test their knowledge with other students from around the state. Many of these students will be pursuing a career in the recreational boating industry. Competitors will complete a written fundamentals assessment and perform hands-on tasks on boat engines and equipment that are part of a Marine Technicians common workday. The contest winner earns the right move on to the National Skills USA Contest this summer.
The Captain's Table Gala will also be held on Thursday evening. Now in its third year, this fundraiser benefits the Community Foodbank of New Jersey and Let Us Eat, Please.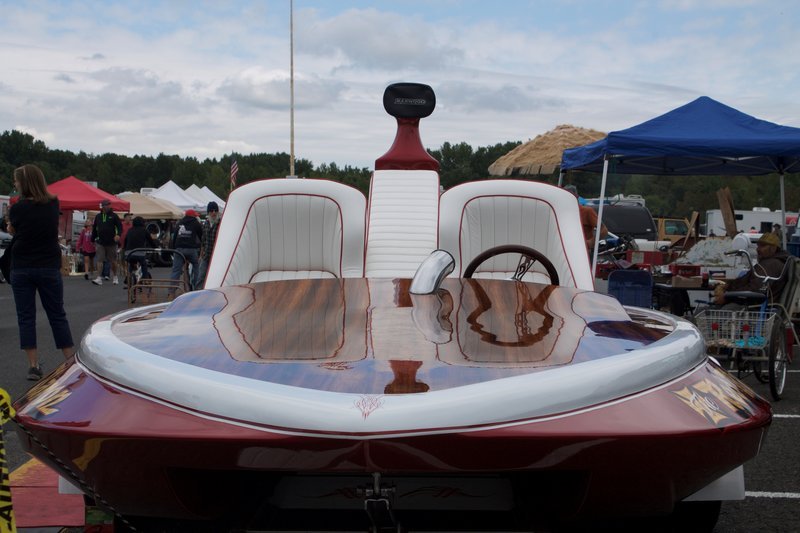 Classic & Raceboat Collection
Take a step back in time and see classic and vintage boats dating back 66 years. Boats on display include a restored 1951 wooden Chris Craft Holiday and a 1968 Steven Hydroplane powered by a L-88 427 cubic inch blower engine—one of just three such boats remaining that survived the harsh racing life.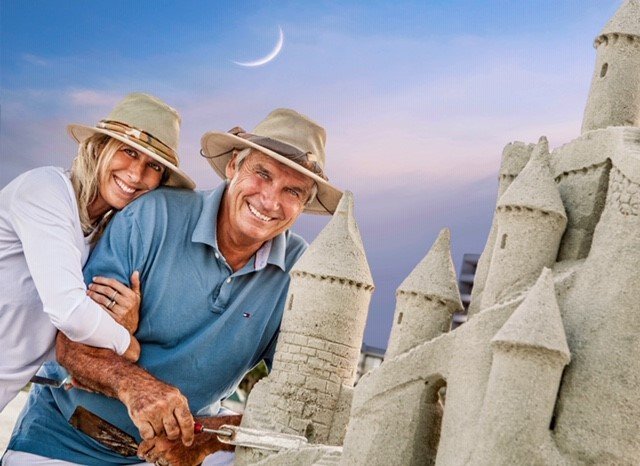 Sand Art
Watch award winning professional sand sculptor John Gowdy transforms a pile of sand into an amazing work of art.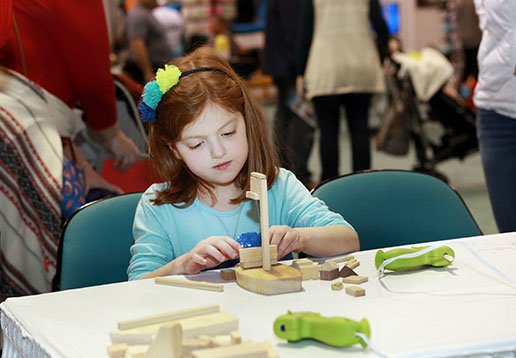 Build-A-Boat—Kids' Toy Boat Building
Little skippers can create one-of-a kind nautical masterpieces to take home as a show souvenir.
Wednesday–Friday 3pm–7pm
Saturday 10am–7pm
Sunday 10am–5pm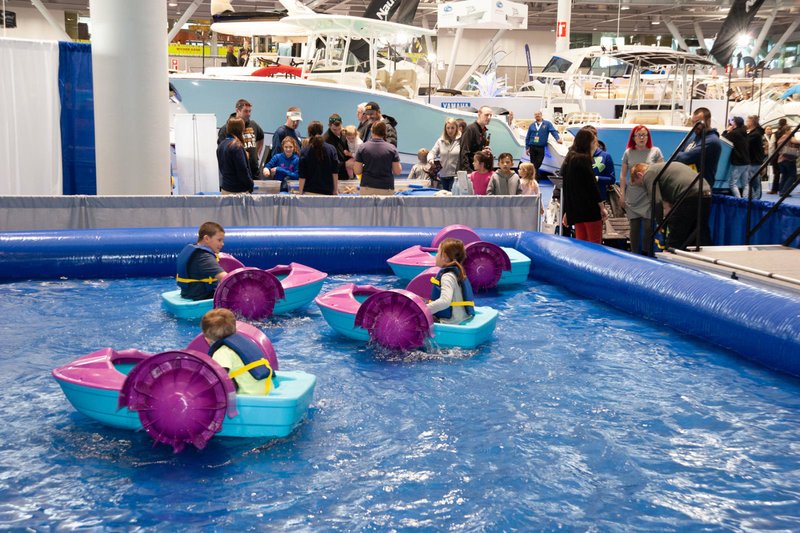 Kids' Boating
Boatloads of fun on the water—just for kids! Young mariners can splash around a mini lake in a paddleboat.
Wednesday–Friday 3pm–7pm
Saturday: 11am - 7pm
Sunday: 11am - 5pm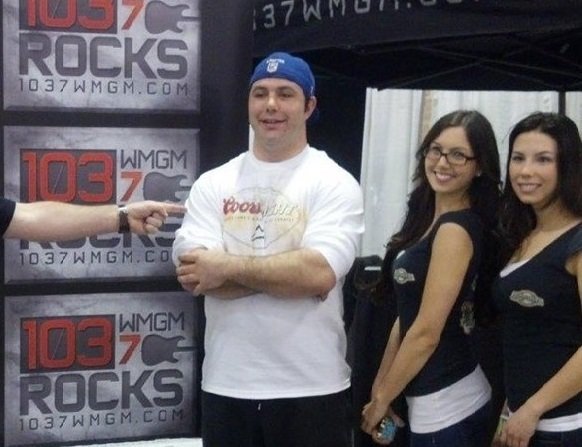 Annual Wing-A-Thon Wing Eating Contest
Saturday at 3pm -- Anchors and Ales Food Court
Cheer on contestants as they compete in our annual wing-eating contest! The contestant with the biggest appetite for success will walk away 42" TV compliments of WMGM and Chickie & Pete's.