Sales Kit & Rates
Save on space rates; free access to market research; connect to the industry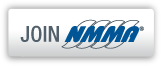 Rate Information
  
Member
Non-Member

Booth

 
$1,500per unit
$1,795 per unit
Bulk
  (includes carpet rental & installation)

$14.20sq. ft.

$15.45sq. ft.
Bulk
Big Boat Promo
$5.80 sq.ft.
$6.85
Bulk
Sportfish Promo
$5.00 sq. ft.
$5.25
Bulk
Sail / Tow
$7.35 sq. ft.
$7.90

*Special promotional pricing for sportfish boats, sailboats and boats larger than 42'. Contact Lauren Rosenblatt for   details.

*To receive the NMMA member rate for exhibit space, membership dues must be paid according to the dues payment schedule. To review your status, please contact Bryan Welsh, NMMA membership manager at 312.946.6276 or bwelsh@nmma.org.

MTANJ dues must be paid by December 1, 2017  for courtesy NMMA discount eligibility.

 
---
NMMA Allocation Procedures
---
---